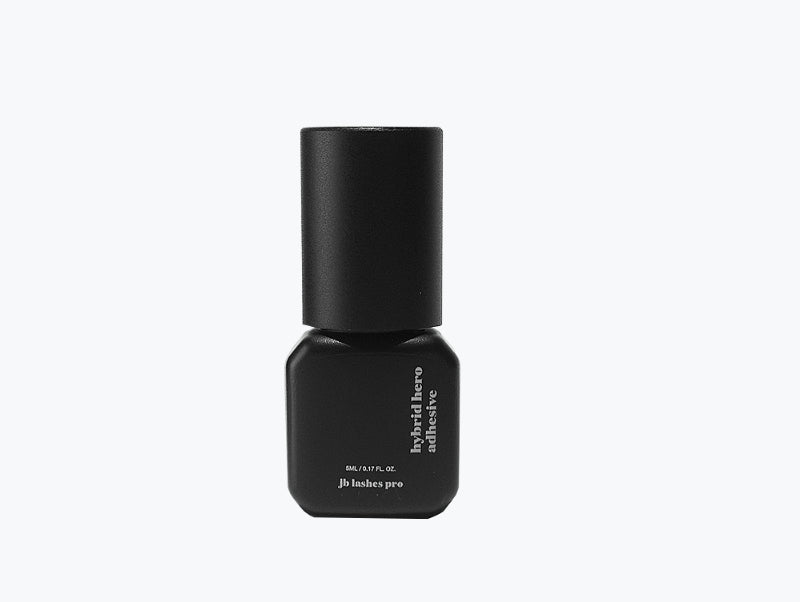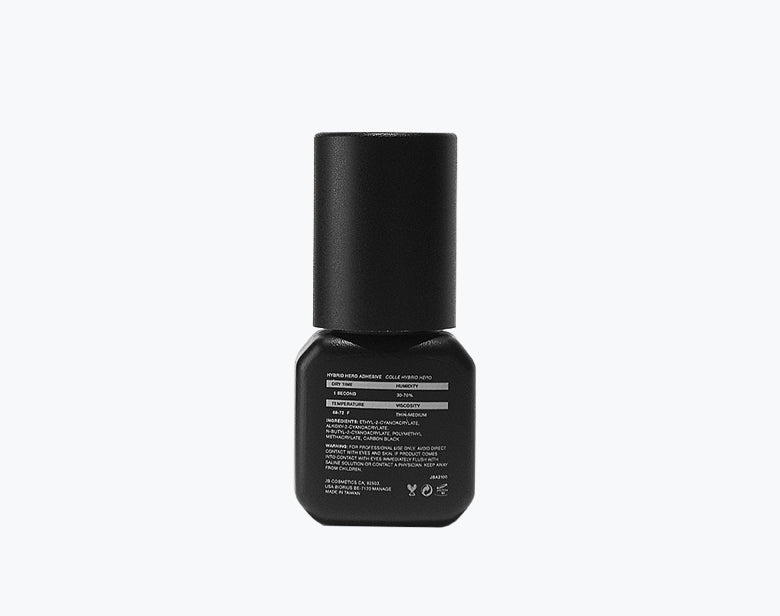 Hybrid Hero Adhesive
The lifesaver we've all been waiting for. The Hybrid Hero Adhesive can do it all for Volume, Classic, and Hybrid lashes and is compatible in *all* climates from dry to humid. This versatile adhesive will be your go-to lashing essential.
Regulated under the American FDA regulations 
Details 
Size: 5ml
Dry time: 1 second 
Bond: 6 weeks 
Humidity: 30-70% 
Viscosity: Thin-Med 
Color: Black 
Flexibility: Medium 
Climate: All 
Temperature: 68-72 F 
Application: Classic & Volume
Benefits 
Increased Retention
Long Wearing 
Time Saver
Usage Intructions 
Store in cool dry place with silica gel packet for best quality. Each bottle comes with a complimentary silica gel packet to absorb excess moisture and keep adhesive fresh. 
Shake for 2 minutes prior to dispensing a drop.
If adhesive becomes clogged, use provided adhesive pin.
Adhesive can be used up to 2 months once opened and can be stored unopened for up to 6 months.
Pro tips 
Clean the adhesive nozzle thoroughly after each use with a lint-free wipe and acetone or alcohol to avoid excess build up or clogging.
Dispense a new adhesive drop every 10-15 minutes, depending on humidity, for optimal performance.
Ingredients
Ethyl-2-Cyanoacrylate, Alkoxy-2-Cyanoacrylate, n-Butyl-2-Cyanoacrylate, Polymethyl Methacrylate, Carbon Black